NELSON MANDELA: THE TRIUMPH OF WARMTH, HUMANITY AND GENEROSITY OVER RUTHLESS OPPRESSION
NELSON MANDELA: THE TRIUMPH OF WARMTH, HUMANITY AND GENEROSITY OVER RUTHLESS OPPRESSION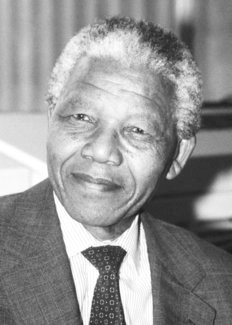 Having been forced to postpone a number of our planned Centenary events and celebrations last year due to COVID-19 restrictions, we are delighted that this Centenary lecture by Mr Andrew Baker (former Headmaster of WHSB, and former History Teacher), originally scheduled for October last year, will be shared here from 7.30pm on Wednesday 24 February.
Nelson Mandela's life was devoted to the struggle to establish parity of respect and treatment for South Africa's Black population when the country's apartheid system heaped indignities upon them. Mandela cherished the ideal of a democratic and free society in which all might live together in harmony.
For 27 years he was imprisoned, but he emerged to lead South Africa towards the vision for which he had fought. Mr Baker taught History and Politics for over 40 years and is a published author.
The promises to be a most interesting and engaging lecture. We hope you enjoy it.