Sixth Form
The majority of pupils who join WHSB in Year 7 choose to remain with us for a full seven years, with the final two as a member of our vibrant, co-educational Sixth Form. Approximately 50 students join our Sixth Form from other schools each year.
The School is proud of the achievements and attitudes of its Sixth Form students. Public examination results are strong; students take pride in surpassing a superficial understanding of concepts, and many take their learning far beyond the syllabus. Students participate in and lead various School events and clubs - academic, artistic, sporting, technical, social and entrepreneurial. Students are actively involved in supporting each other, supporting the younger members of the School, and in valuable community work.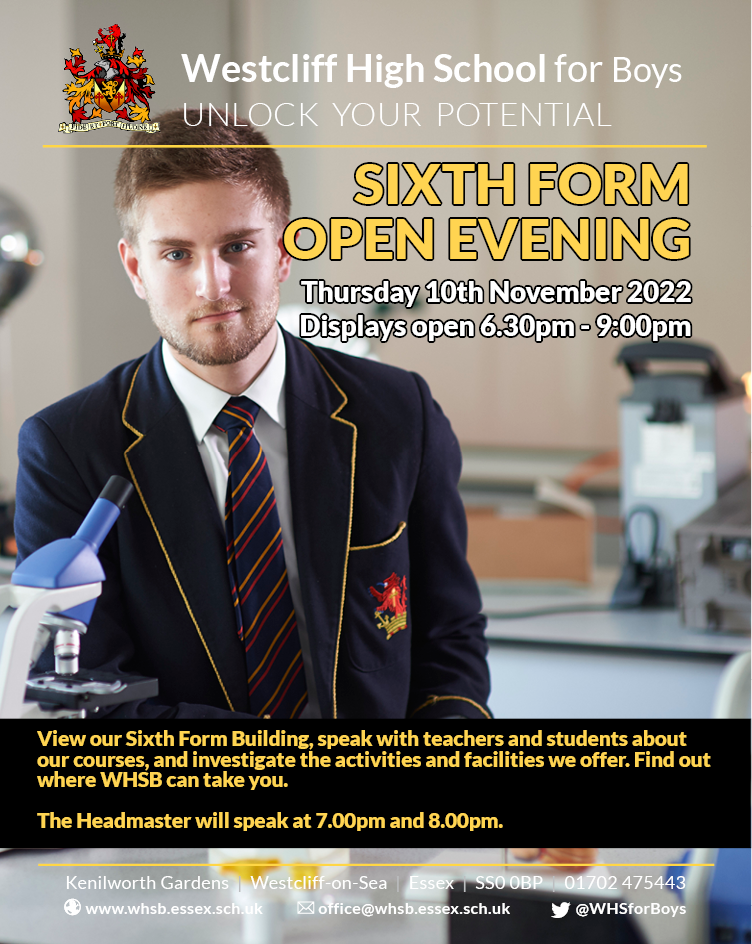 In the Sixth Form, students enjoy greater independence and dedicated facilities. They develop their leadership potential by taking on positions of responsibility and working with younger pupils. They make a valuable contribution to the community within School and in our locality by volunteering their services as part of our enrichment programme. Many demonstrate initiative by setting up clubs and societies for their peers and those in their younger years. The Sixth Form is at the heart of WHSB, and community spirit is at the heart of the Sixth Form.
Academically, students in the Sixth Form achieve at an impressively high level. They work hard in subjects in which they have found enjoyment, and their effort brings rewards. Many progress to the most prestigious universities, including both Oxford and Cambridge. With aspiration comes motivation, and with motivation comes success.
Applications for entering the Sixth Form in 2023 - The Sixth Form Open Evening will be hosted on Thursday, 10th November 2022, from 6:30 pm - 9:00 pm. Application to the Sixth Form will be completed via an online form which will be made available on Friday, 11th November 2022 and will remain open until the application deadline of 5 pm on Tuesday, 31 January 2023. You can find a link to the online form and other admissions information on the Admissions page.
Students who wish to apply to join the Sixth Form should visit the Admissions page.