Basketball Team's Historical Success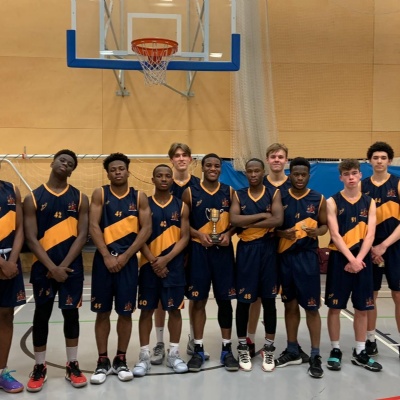 Westcliff High School for Boys' Basketball teams have had a superb season of results.
They have reached three borough finals, concluding with victory against Southend HIgh School for Boys, in the Year 7 final (ages 11-12 years). In addition, they had more teams qualifying for the finals, than any other school and in the recent County Championships, they narrowly lost out to the defending champions.
This year's Essex Cup campaign was the most successful in the School's history, with six teams representing all year groups, from Year 7 through to Sixth Form. All teams reached the knockout stages (ages 11-16 years) with the majority of teams qualifying to compete in the semi finals.
WHSB Director of Sport, Tom Morrish, said:
"Our basketball teams have been on a truly remarkable journey over the past three years. The work ethic and practice that our pupils put in to their sport has been deservedly rewarded with these successful outcomes".