WHSB Rugby Success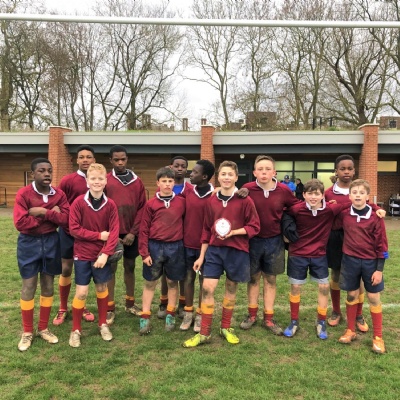 Rugby at Westcliff High School for Boys has had a superb season and continues to grow in popularity throughout the School.
Year 8 boys, aged between 12 and 13 years old, were crowned double County Champions in both the Essex Schools Under 13s Competition and the Essex Schools Sevens Competition. They have been undefeated for two consecutive seasons now.
The Year 7 team, aged between 11 and 12 years old, have also followed in their peers' footsteps, winning against all Essex schools in their regular season and finishing runners up in the Under 12 Essex Sevens Competition. In addition, the Year 9 team, aged between 13 and 14 years old, secured the Under 14s Essex Plate.
WHSB Director of Sport, Tom Morrish: 'It is so pleasing to see the progress that WHSB rugby has made in the past few seasons. Many more boys are now joining clubs outside of school which is testament to our internal rugby programme. The boys have had a great season and are now excited for the summer sports of athletics, tennis and cricket'.