Borough Swimming Gala Success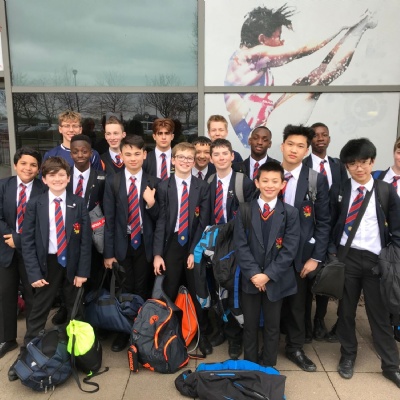 Pupils from Years 7 to 11 at Westcliff High School for Boys took part in the annual Southend Borough Swimming Gala at Garon Park Leisure Centre in March.
Outstanding individual and team performances were recorded by all those representing the School. Gold medals were won by Sam Miller and Jack Turrell in the Year 11 Backstroke and Freestyle events respectively with Denzel Achi taking an individual Gold in the Year 9 Freestyle. More gold medals were secured by Westcliff in the Years 10 and 11 Medley and Freestyle relay events. Finishing in second place overall, Westcliff High School for Boys came away with medals from fourteen different events following their success in the pool.
Director of Sport, Tom Morrish, said:
"This is a fantastic achievement and shows the hard work and dedication of the pupils at WHSB. I am extremely proud."