Year 8 & 9 UKROC Rocket Testing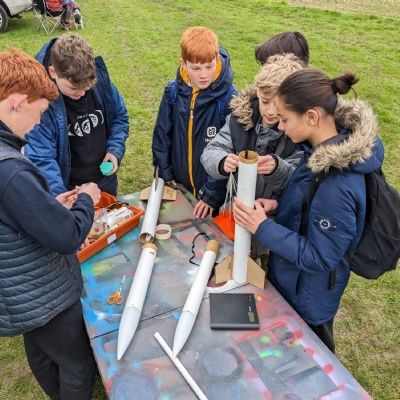 Ahead of the UKROC Challenge, our Year 8 and Year 9 teams tested their two rockets successfully at the start of the Easter holiday break. There were three successful launches and, whilst a little repair work was needed for the Year 8 rocket, both teams have gained a great deal of information to enable them to improve their designs ready for the UKROC regional finals later this month.
We are proud of the success of both teams in working towards the test flights, and wish them well in the forthcoming competition.