World Class Sporting Facility Investment at Westcliff High School for Boy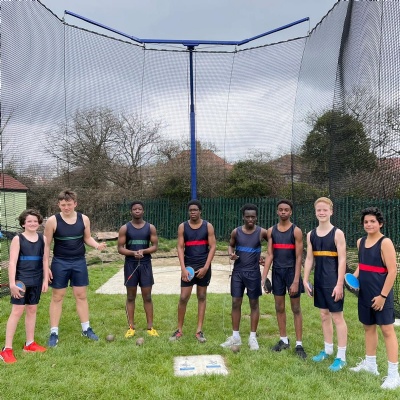 World Class Sporting Facility Investment at WHSB
In these unprecedented times and throughout the periods of lockdown, physical activity for all has been restricted in many ways and school sport has been a shadow of its normal self. However, it is fantastic to see that Westcliff High School for Boys has continued to invest in improving sporting provision at the School. In anticipation of an enjoyable season of Athletics, the new top class Cage facility for practising hammer and discus throwing, will support pupils at WHSB in further improving and developing their athletic performance. Participation levels have been encouraged as far as possible within the national COVID-19 restrictions and the pupils are already enjoying their new sporting facility.
The new Cage will enable all pupils to experience throwing, using a world class training facility. Historically, students needed to travel to Basildon and Chelmsford in order to throw and access the appropriate facilities.
Quote:
Tom Morrish, Director of Sport: "It is great to see the School continuing to support the further development of our sporting community. It has been a very difficult time globally and circumstances have dictated that sport, as well as many other activities, has been severely impacted. However, WHSB is looking forward to the opportunities for physical activity and sport to resume this Summer term".