WHSB Drawing from Observation Classes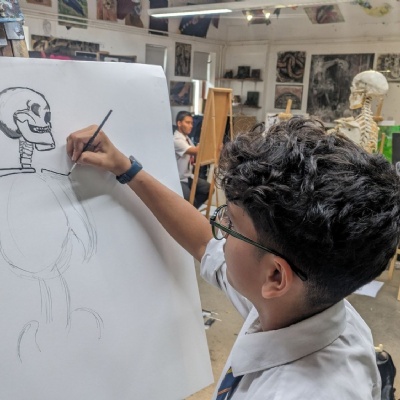 Year 10 and Lower Sixth students enjoyed a further opportunity to hone their drawing skills in Mrs Allard's after-School "Drawing from Observation" classes last Tuesday and Wednesday evenings. During these sessions, our resident skeleton modelled, while students received tuition on proportions of the body, how to sight measure, and how to draw different parts of the skeleton.
A range of media was used and we are most impressed with the quality of work produced, particularly considering many of our students are used to working from secondary images. We are grateful to Mrs Allard for creating this valuable opportunity; attendance at the sessions demonstrated great commitment from our students to their GCSE and A level courses.