WHSB Cricket Borough League Cup Success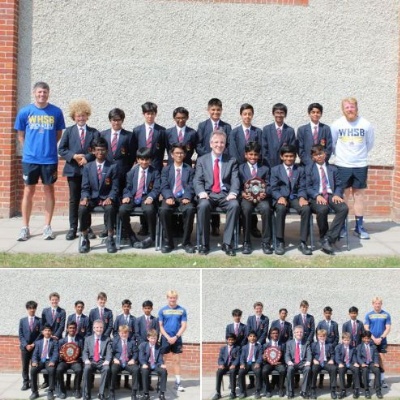 We are delighted to end the School term with some more fantastic news! Our Year 8 Cricket Team has won the Borough League Cup this week, and has done so with an unbeaten run. This follows their success last year when, in Year 7, they also won the Borough League Cup.
The WHSB Year 7 Cricket Team has also won the Borough League Cup in their competition this year, remaining unbeaten.
Our Under-13 Cricket Team (players in Years 8 and 7), has enjoyed success too this week, winning the Under-13 Borough Cup in a very close final match. They will now go on to compete in the Final of the Under-13 Essex Plate Competition in September.
We congratulate all our talented team members, and the staff in the Physical Education Department who have supported them with their training and preparation.
We wish all our pupils, parents and staff an enjoyable and restful summer holiday break.