Westcliff High School for Boys Win the Genius Cup in International Vocab Championship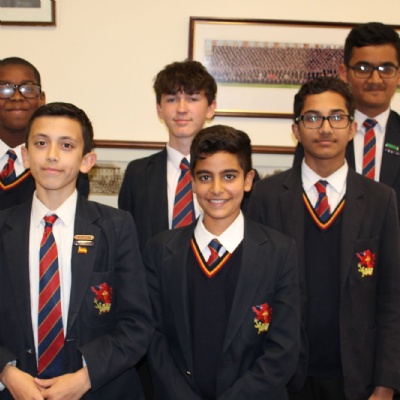 WHSB Win the Genius Cup in International Vocab Championship
Students from Westcliff High School for Boys have excelled in the 2019 international Collins Vocab Express League of Champions, coming first in the competition's Genius Cup. This October, over the course of one week, more than 16,000 students, from over 120 schools, took part in the competition, with 19 million points registered in total.
In addition to the School winning the Genius Cup, outstanding individual scores were also achieved by four WHSB pupils, securing them top ten places on the international Overall Student Leaderboard. Placed third, sixth, seventh and eighth respectively were Ebrahim Khan and Yuraj Kambo (Year 9), George Odina (Year 8) and Oliver McCarthy (Year 11). Linguistic skills were demonstrated in no less than fourteen different languages when answering online vocabulary questions in the week-long challenge.
Jessie McKeown, Head of Foreign Languages at Westcliff High School for Boys, said: "Our students' performance in this global competition was outstanding. We have so many talented language students here at WHSB. They rose to this challenge by stretching their vocabulary skills and competing in their own time over a very intense week."
Headmaster Mike Skelly said:
"To come first in the Genius Cup is a tremendous achievement for our students this year and one of which they should all be extremely proud. As a School Community we congratulate them.