Westcliff High School for Boys Win Silver for Swimming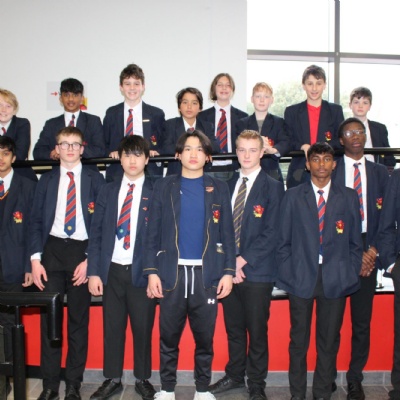 WHSB Win Silver for Swimming
Students from Years 7 to 11 (aged 11-16) competed against each other in an inter-school swimming gala at Garons Southend Leisure and Tennis Centre. Girls and boys from across the Southend area, swam their hearts out to rousing support from their team colleagues, staff and an enthusiastic audience.
The Southend Borough Secondary Schools Gala was successfully co-ordinated by Martin Atkinson, WHSB Head of Year 10, with 20 officials also on duty to ensure accurate timekeeping and strict rules/guidelines were being adhered to. Each school had members of staff in attendance, assisting with the smooth running of such a massive sporting undertaking - concluding after a magnificent 47 races had been swum. The event included medleys, relays, individual boys and girls backstroke, freestyle, butterfly and breaststroke, as well as the Squadrons, Champion Boy and Champion Girl races, which finalised the day's activities.
Westcliff High School for Boys were narrowly beaten at the end of the day, by a solitary one point, to come second in the boys events! However, all the competitors were buzzing afterwards with their performances and the overwhelming team camaraderie.
Photos:
WHSB swim squad Years 7-11