Westcliff High School for Boys Royal Navy Cadets Sail into the Sunset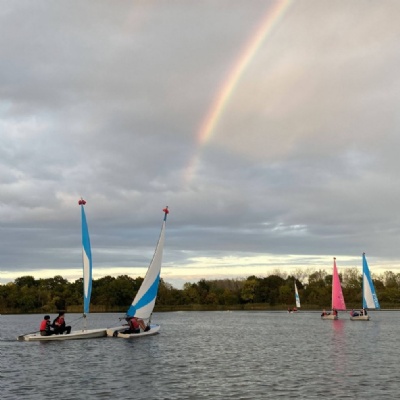 WHSB Royal Navy Cadets Sail into the Sunset
Westcliff High School for Boys Royal Navy Cadets Sail into the Sunset
Royal Navy Cadets from Westcliff High School for Boys, have been enjoying the delights of sailing after School, at Grangewaters Outdoor Education Centre in South Ockendon. Staff and students learning to sail have been warmly welcomed by experienced Instructors. The students, all aged between 14-16 years old, have been encouraged to develop their team building and problem solving by working closely together with their sailing partners and their wider team. During the initial sessions, they were tasked with untangling and tightening a number of ropes in order to launch the boats successfully. Once on the open water, they needed to focus on effective communication between each sailor, in order to manoeuvre safely around the course.
Fortunately, the autumn evenings have been kind, with rainbows and sunsets lifting everyone's spirits, while enabling the Cadets to learn new skills in calmer weather, navigating wind speeds and attempting various sailing techniques (including recovering from a capsized dinghy!). Fun was also to be had with mast-climbing, without toppling the boat, and cross-boat football. This has been a wonderful opportunity for the Cadets to participate in an exciting and enjoyable extra-curricular activity, whilst also following safety guidance associated with pandemic, and to enable them to develop sailing and team-building skills.
Photos:
(Top) Royal Navy Cadets & a rainbow backdrop;
(Left) Lenny Breeds & Jacob Grove (pink sail), Joseph Delaney & Gabriel Lewis (white with blue stripe sail), Thomas Palmer & Billy Wallace (blue sail with white stripe);
(Right) Roxy the mascot dog;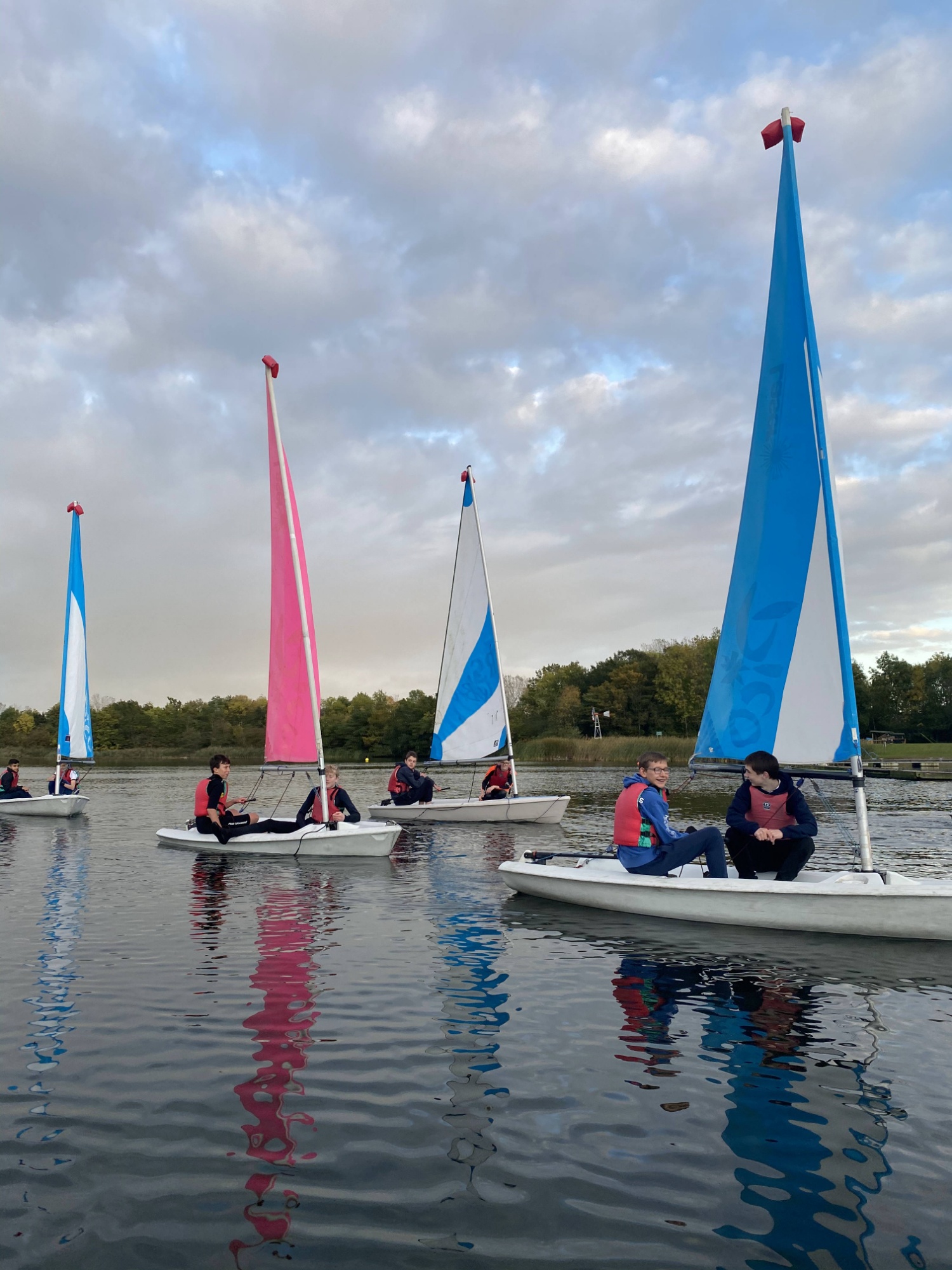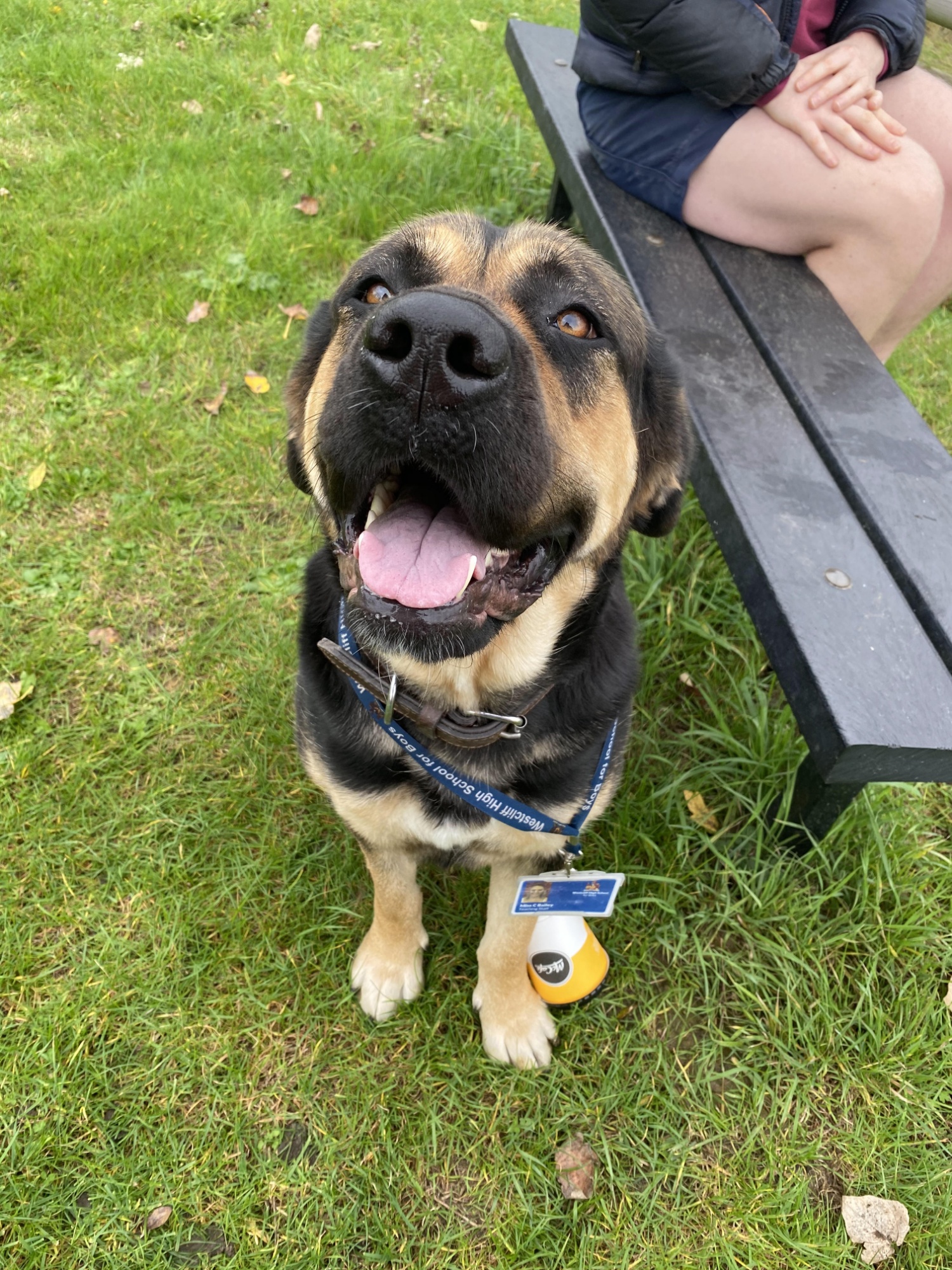 Quotes:
SIT Christina Bailey, WHSB Year 9 Progress Leader: "Since the conception of the Combined Cadet Force (CCF) Navy at Westcliff High School for Boys, it has been our aim to get our cadets out sailing regularly. We have faced many obstacles in achieving this, but the kind and knowledgeable staff at Grangewaters have been fantastic, keeping our cadets in their Year 'zones'. Thursday evenings have become the highlight of everyone's week, including the Teachers, forgetting about the challenging year that this has been for everyone, including our young people".
WHSB Royal Navy Cadets, Teachers & Roxy the mascot dog (below):