Westcliff High School for Boys Celebrates National Poetry Day 2020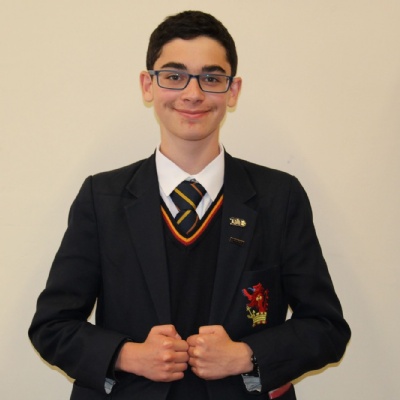 WHSB Celebrates National Poetry Day 2020
Current restrictions did not deter Westcliff High School for Boys from celebrating National Poetry Day, although it was organised somewhat differently this year. It was adapted by using a blend of technology and face to face teaching methods, which enabled the students in the Lower School (aged between 11-13) to share and discuss their own poems, alongside others' inspirational poems. The theme for 2020 was 'Vision' and each entrant demonstrated that, despite the challenges presented by COVID-19, with creativity and vision they can still celebrate the importance of poetry. Pupils in Year 7 and Year 8 submitted work for a digital anthology, whilst pupils in Year 10 and 11 discussed a range of inspirational poetry which related to their studies. Students in the Upper Sixth took part in a Poetry discussion club.
In particular, the timing of the day fell wonderfully for pupils in Year 9 who are currently studying Poetry, the English Department having organised a poetry competition for their year group. The pupils submitted poems based on the theme of vision, and read them aloud. Following a gruelling set of rounds, winners from each class were selected to take part in the contest, held the following week.
Quotes:
Tom Keenan, WHSB English Teacher said, "I am delighted to see so many students engage with technology for the purposes of sharing their poetry. The positive, responsible nature of their online discussions has been excellent, and they have shown great courage in their expression through their poetry, which shows great confidence."
Headmaster, Mike Skelly said, "The School is proud of all the pupils who took part in this challenging competition. After several rounds in the Poetry competition, which included the in-class heats, our congratulations go to Gavriel Levy, Year 9, who was the overall winner with his superb poem exploring the aspect of vision through the lens of time. We also congratulate the runners-up Freddie Dawson, Quinn Williams and Tanaka Mawela on their excellent poems".
Pupils are 1. Quinn Williams, 2. Al-Ameen Salaam and 3. Alexander Bush and 4. Gavriel Levy (main photo)