Westcliff Career events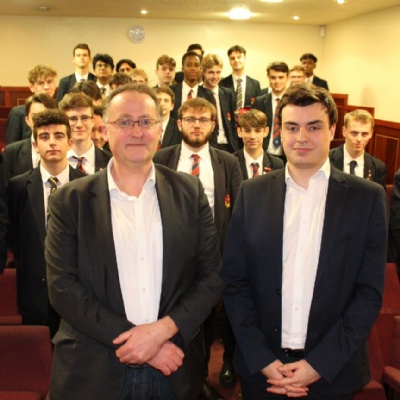 Westcliff High School for Boys have been absolutely delighted to invite a variety of guest speakers to attend careers events for not only the school itself but also the wider local secondary school community as well.
At the end of January, the School hosted the largest careers evening to date, with the audience listening to and questioning ex pupils and local dignitaries about their own specific industry sectors. Our speakers included Captain Owen Churton, Jonathan Bell, Fiona Colwell and Graham Chapman QC, who all spoke eloquently and extremely knowledgeably at the Careers in Law, Finance and Army Intelligence evening. Each professional was inundated with questions by an eager and enthusiastic audience of students and adults.
Careers in Politics has become an increasingly popular subject choice at Westcliff High School for Boys for both boys and girls alike. With this in mind, we arranged a very specific 'invitation only' forum, for pupils with an appetite for this industry sector and subject matter. Esteemed guests Ben Williams OBE from the Joseph Rowntree Reform Trust and Mark Woodrow, Parliamentary Assistant to Sir David Amess MP, made themselves available and open to Year 11 and Year 12 students, offering them an intimate opportunity to be questioned first hand.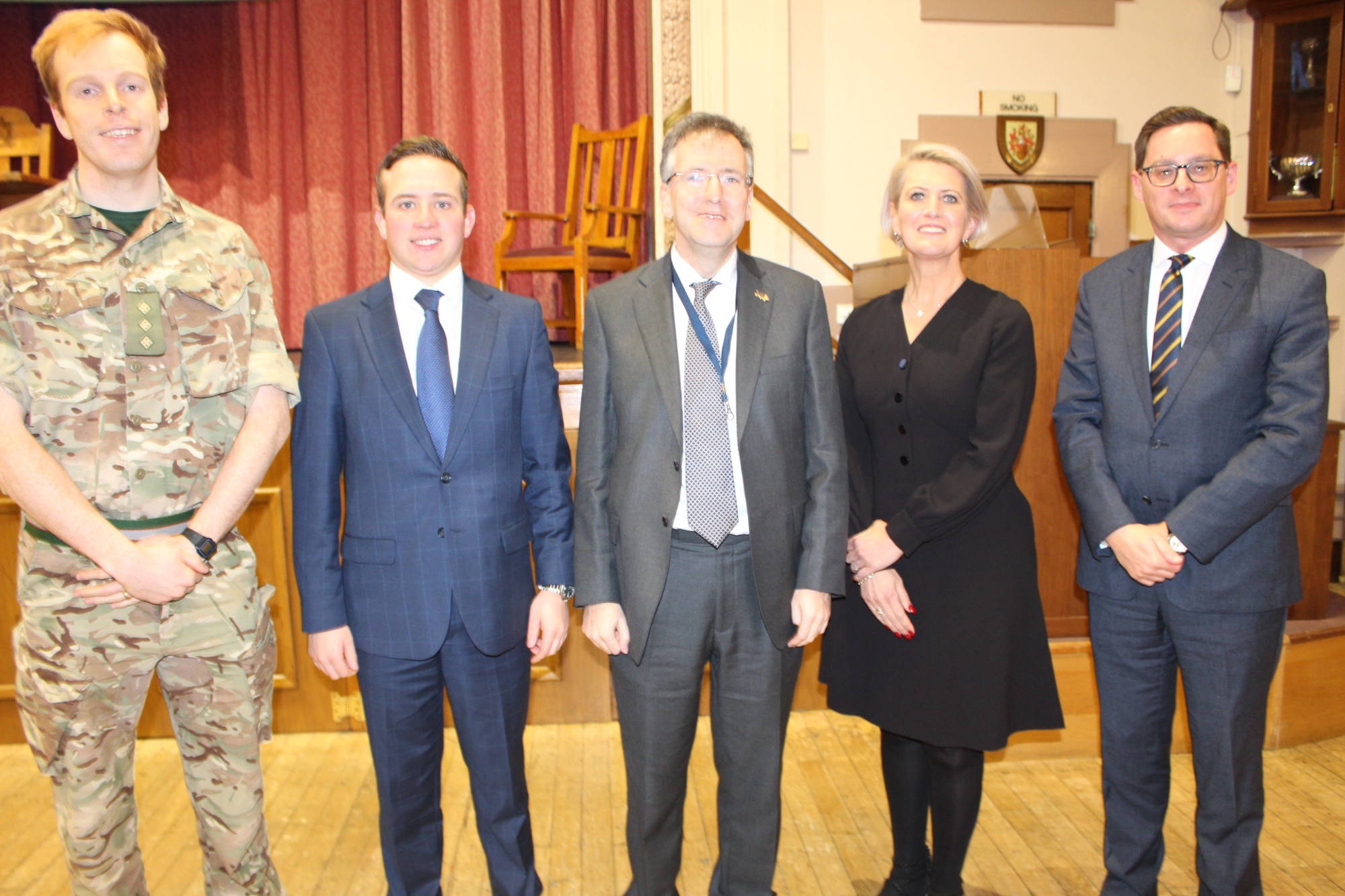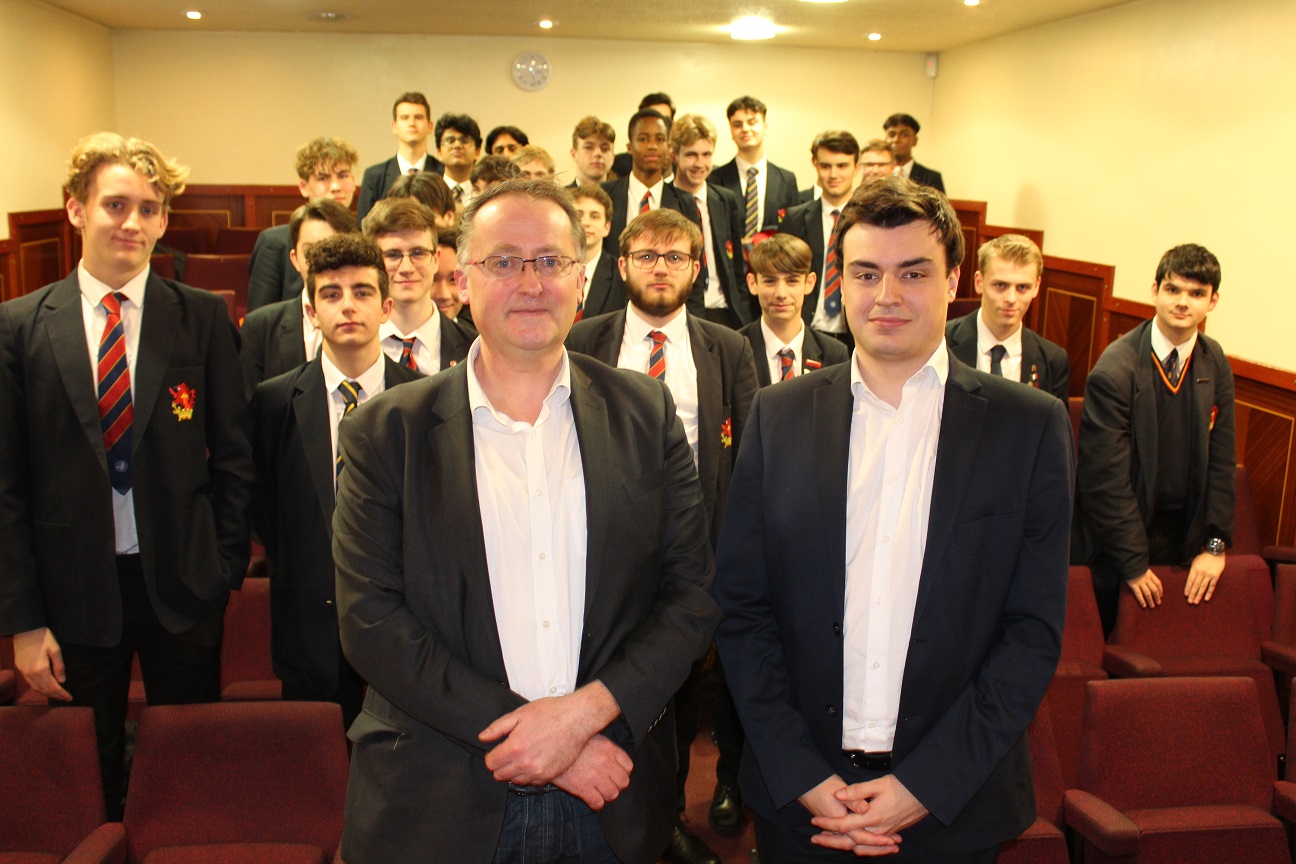 Captain Owen Churton, Jonathan Bell, Mike Skelly (Headmaster), Fiona Colwell & Graham Chapman QC (Left)
Ben Williams OBE & Mark Woodrow plus Year 11 & 12 WHSB students (Right)
Quotes:
Nicki Weller, WHSB Careers Adviser: "The diversity of careers events we host has increased in size and popularity over the years, due to the amazing guest speakers that offer us their time and expertise, sharing their wisdom and knowledge with our audiences. We welcome pupils from all Year Groups to attend along with our wider local secondary school community. A new programme of events will be launched at the beginning of next academic year".