The WHSB Duke of Edinburgh Expedition season comes to an end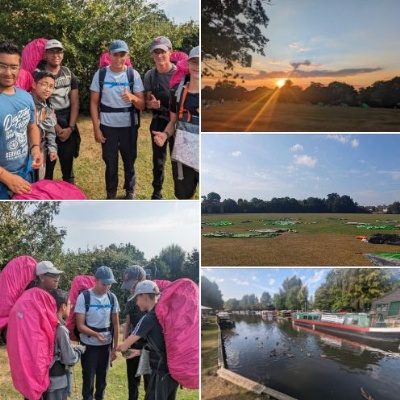 This weekend brought the WHSB Duke of Edinburgh Expedition season to an end, with 48 Year 10 pupils completing their Bronze Assessment Expedition, near Danbury.
Despite the heat, the pupils' navigation skills were outstanding, and they kept to very good time. The pupils' campcraft was also excellent, and they now need to ensure their Skills, Physical and Volunteering sections are completed, in order to achieve their Bronze Award and progress to the Silver Award.
Our current Year 9 pupils will have the opportunity to apply for a place on the Bronze Award programme in March 2024, when expedition dates will also be shared.
Well done to all the pupils who participate in this challenging programme, and our thanks to Mr Tresidder and others involved in supporting the pupils with their impressive achievements.