Team-Based Mathematics Competition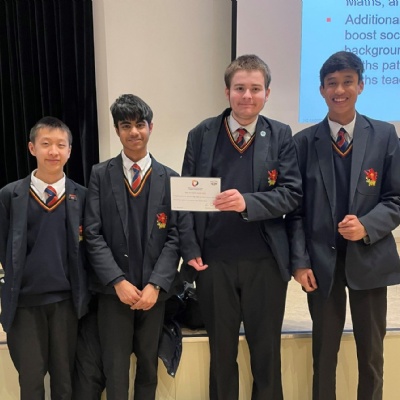 Congratulations to eight of our outstanding Mathematicians from Year 10 who recently took part in a team-based Mathematics competition alongside 18 other schools in Essex.
Two teams from WHSB took part in this 4-round competition, in which both teams demonstrated superb team work and knowledge. One of our teams was commended for scoring highly in all 4 rounds, whilst the other team achieved the highest score in three of the four rounds.
We are proud of all the pupils who participated and thank the staff who supported them in entering the competition.