Summer Sinfonia Concert goes with a bang!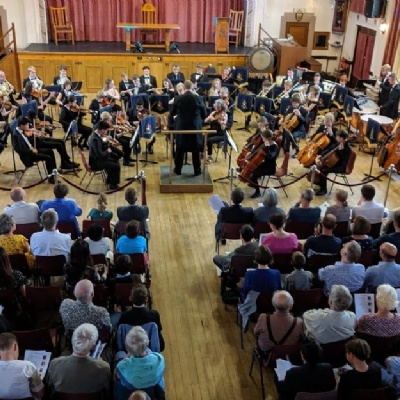 The final Sinfonia concert of the academic year ended with a bang, as Mr McGee conducted his own arrangement of Peter Graham's 'Cry of the Celts' suite, after a lyrical and emotive performance of Smetana's Vltava.
This followed an explosive first half conducted by Mr Derrick, consisting of Rossini's Overture to the Barber of Seville followed by Weber's Clarinet Concerto No. 2, in which National Youth Orchestra clarinettist Alex Usher treated the packed audience to impressive musical fireworks, accompanied with aplomb by the orchestra,
This was another sellout performance by the Sinfonia. The final musical event of the term takes place this Friday 12 July, when the Big Band will take to the stage as part of the Summer Band & BBQ. Limited tickets are still available at https://whsb.ticketsource.co.uk/.