String Ensemble Visit Lancaster Community Special School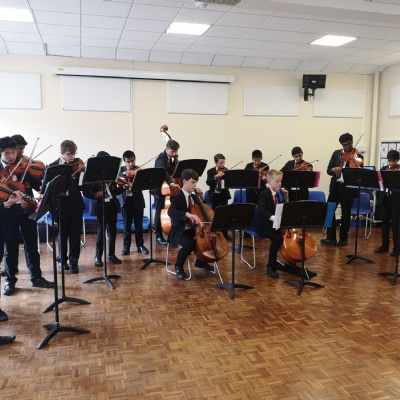 On Friday 21 June the Westcliff High School for Boys String Ensemble visited the Lancaster School in Southend to perform a diverse range of pieces, from the popular online hit 'Baby Shark' to 'Bohemian Rhapsody' by Queen.
The ensemble, led by Mrs Helen Smith, consists of pupils of all abilities from Year 7 to Year 13, and contains violins, violas, celli and double bass. Those in the audience were also treated to an explanation of the ensemble, along with demonstrations of the role each instrument plays in the group.
This was a wonderful opportunity for the WHSB music cohort to give a little back to the local community, as well as to show the talent on display at WHSB.