Spring Edition of The Westcliff Diary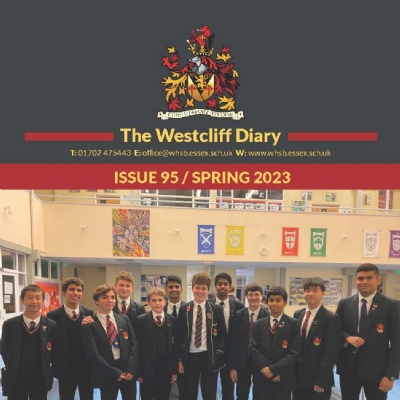 A copy of our Spring edition of The Westcliff Diary, which was circulated to all pupils during the first week of term, can be accessed using the link below. This latest edition provides details of our exciting programme of events, activities and arrangements for this term.
https://www.whsb.essex.sch.uk/attachments/download.asp...
We encourage all our pupils to engage fully with this term's programme, in addition to the many clubs, societies and activities also on offer. Many of our events are open to parents and friends of the School, so we look forward to also welcoming members of our wider School community to those events throughout this term.
We would like to thank the many staff and pupils who have contributed towards this latest edition of The Westcliff Diary, and to all those who work so hard to ensure we continue to enjoy a rich and varied programme of activities.