Siyakan Sivakumar: A Tribute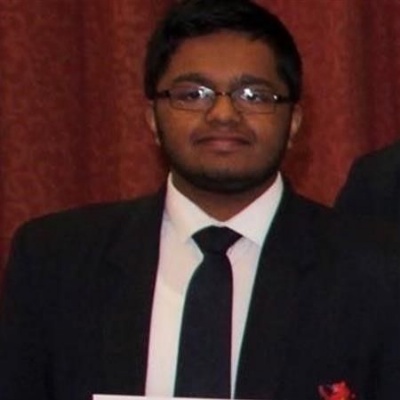 30 May 2002 - 2 June 2020
Earlier this month, it was my sad duty to inform our School community that Upper Sixth student Siyakan Sivakumar had passed away. Since that time, the tributes paid by students and staff have been moving indeed, and reflective of Siyakan's wonderful, sunny disposition.
In very many ways, Siyakan was a model WHSB student and a positive contributor to the School community. Without exception, the tributes paid to Siyakan reference his kind, sensitive, funny and genuine nature and it is evident that his positive impact on the School community has been immense.
Through our Learner Profile we encourage pupils at WHSB to be collaborative and supportive and Siyakan took that to heart and fulfilled his responsibilities, making his mark. In recent days, I have lost count of the number of Siyakan's friends - the students and staff – who have warmly recalled the fact that he never failed to brighten their day; it is clear he was a significant and positive force in influencing those around him. In Siyakan's short life, he demonstrated perfectly how one individual can impact on an entire community for the good.
It was with sadness, but with a sense of privilege and pride that I attended the special ceremony to pay my respects to Siyakan and his family. It was not to my surprise that on that sad occasion I met many of Siyakan's friends – students of WHSB – and members of staff, all wishing to pay their respects to a wonderful individual and to show their support for Siyakan's family. It is not without reason that so many people from the WHSB community, and similarly from Siyakan's wider community, wished to set aside any barriers presented by the pandemic, to ensure they could be with Siyakan's family during this time. That reason was Siyakan, an immensely collaborative and supportive student, who has left his mark on his School community and society. In the words of one of Siyakan's friends, he "genuinely made the school a better place to be".
We shall all miss Siyakan greatly and his family are in our thoughts and prayers. Below, I have shared with our community some of the beautiful tributes paid to Siyakan by his friends and staff from the WHSB community.
Headmaster
After reading all the kind words other people have written online, I am still finding it hard to process and accept what has happened. While I have been friends with Siyakan since Year 7, I only had the pleasure of truly getting to know him over the past 2 or 3 years and it is tragic that current events have separated all of us from spending more time together. Siyakan was one of the funniest, light-hearted people I had the pleasure of meeting who would always put a smile on my face and others'. He would never fail to make people laugh and genuinely made the school a better place to be. Even while writing this, part of me is struggling to accept the tragic news. My thoughts are with everyone affected.
William Skeldon, Upper Sixth
I was absolutely shocked to hear this terrible news today. I spoke to Siyakan numerous times at lunch and break, and he truly was one of the most friendly people I interacted with in my two short years here. It was great to get to know him while I could, and I knew that having a light-hearted conversation with him would always brighten my day. RIP Siyakan
Oliver Fuller-Field, Upper Sixth
Siyakan was one of the sweetest, most lovely people. He was one of my first friends at WHSB and was always so incredibly kind. He would put a smile to everyone's faces and laugh at all of my terrible jokes. It is so surreal that he is no longer with us, I will miss him so dearly and my thoughts are with his friends and family.
Jun San Chakma, Upper Sixth
Siyakan was one of the most genuine and kindest person I've even known, he always was in a great mood, and that put everyone else in a great mood. He was kind and funny and sweet and I'll miss him very much. My thoughts are with his friends and family.
Jasmine Margalit, Upper Sixth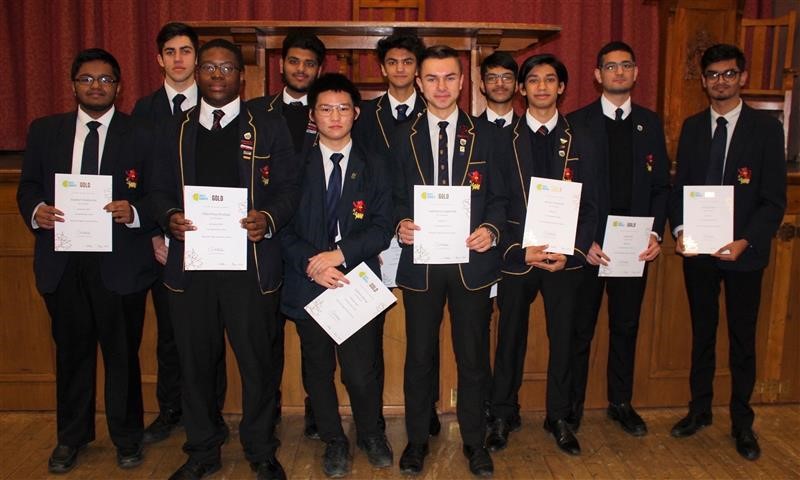 ​Unfortunately, this is the only photo I've got of Siyakan. I only knew him for a short while but working with him in physics and engineering was some of the best times I had at WHSB. I never saw the kid without a smile on his face and he was genuinely one of the nicest guys I've ever met. He accomplished so much in his life and I know he would have gone on to do great things in the future. My thoughts are with his family and friends.
​ Josh Cassar, Upper Sixth
I wasn't close with Siyakan, but he was a joy to be around, inside and outside of school. My thoughts are with his friends and family in this terrible time, RIP.
Lizzie Irwin, Upper Sixth
[Siyakan] Was always such a warm person.
Bilal Al'Dujaily, Upper Sixth
Some people are aware that I'm Siyakan's best friend. Therefore I feel like he's brother to me. He was loyal and funny, innocent and down to earth. We shared great moments in and outside of school, even online. We both came to this school in y7, but it took us 3 years to become the best of friends. And ever since Y10, I've never been more joyful since. Losing Siyakan is like losing a family member. Rest in peace Siyakan, for you are in a better place now
Seyon Ramesh, Upper Sixth
Rest in peace Siyakan, I will always remember your kind smile and positive attitude that brightened up the cafe everyday. My prayers are with your friends and family at this time.
Sophia Jones, Upper Sixth
After knowing Siyakan for 7 years, I will never forget how much better he made each day with his light-hearted smile and how he helped get me through many a maths a science lesson. I remember talking about our future together, now I just can't believe he won't be able to experience it. Thank you for making the world and my life so much Siyakan. I will never forget you.
Ellis Swindell, Upper Sixth
Siyakan's tremendous sense of humour, immutable smile and warmth of character are but a few of the things which made him an absolute pleasure to be in the company of. It is impossible to truly put into words the feelings experienced after someone's passing, especially someone as genuine and unique as Siyakan. I will sorely miss him and my thoughts are with Siyakan's family and close friends at this very difficult time.
Luke Bardua, Upper Sixth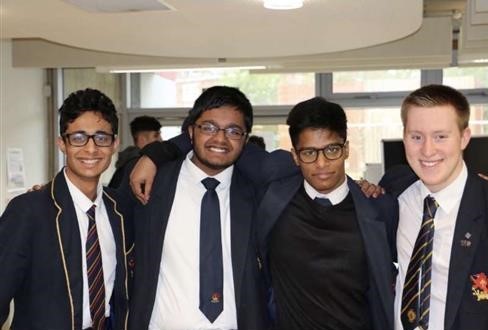 I have no words to express the sadness I feel inside. Siyakan was a lovely lad, always smiling, always had the right words to say. We chattered often about something and nothing but he always listened with respect. His big smile will stay in my memory. We lost a fine young man.
I taught him in KS3 Art he always worked with a big smile, even if it was tough going at times. Then I had the pleasure to be his year Head, he always sat in the same place in the sixth form cafe area, we spoke every day, he always was smiling and had a lovely sense of humour, you always left him with a smile on your face.
Mr Sinnott, Upper Sixth Progress Leader
This is so desperately sad. I have fond memories of teaching Siyakan in Year 9 French - he sat on the back row and always used to sit and smile at me.
Mrs J Williams
It may sound cliché but he was one of the nicest students I have ever taught at WHSB. He was always so polite and earnest, unfailingly hard working despite struggling with the subject.
Mr M Dowding
It was a privilege to see Siyakan not only in the Sixth Form but in our Physics lessons and on the Science Roadshow. His unflappable positivity even when facing a challenge was an inspiration. During Roadshow in particular it was a delight to see him teaching the Year 5 pupils of local schools with such understanding, empathy, warmth and enthusiasm; and he approached all he faced with that same brilliant attitude. I am not sure I ever heard him complain. His loss is a loss for us all - those like him make the world a better place - and we were so fortunate that he was with us for these short years, even though it is a tragedy this was cut short. I can but offer prayers for his family, and thanks to them for bringing up such a wonderful young person and sending him to our School.
Dr A Machacek
A Song for Siyakan
Your time was short
But you gave so much
That soft sweet smile
Lifted our hearts
Clouds filled with tears
Fill our sky's
But your footprint
Won't fade away
Gone to soon
Gone to soon
Rest in Peace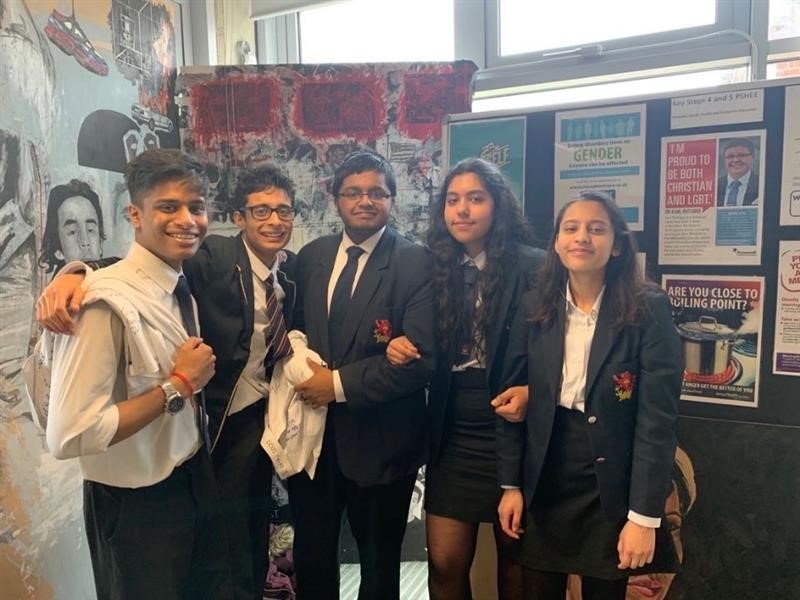 Mr Tim Sinnott