Safe Arrival for Students in Spain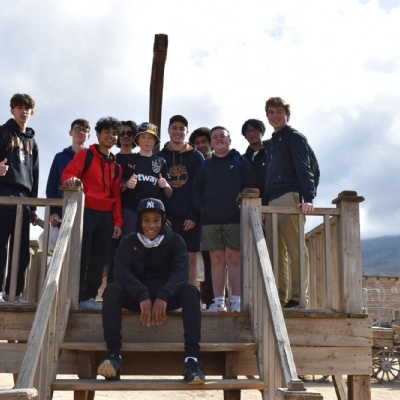 Pupils and staff attending the trip to Spain arrived home safely last night, having had a wonderful time in Almería, one of the sunniest and driest parts of Spain. Their trip included visits to the Tabernas Desert, time in a Spanish school, the beautiful Cabo de Gata nature reserve, and even an afternoon at the Mini Hollywood Theme Park, a filmset for Westerns and a nature reserve.
Thank you to all the staff who took part in the organization and supervision of the trip, and we hope you enjoy these pictures.