Royal Military Academy Sandhurst Award Congratulations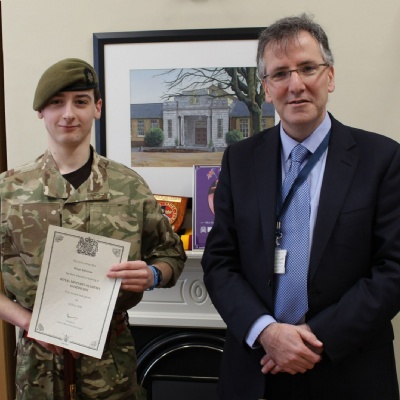 Congratulations to Hugo (Upper Sixth), who has been awarded a Main Board Pass which qualifies him to attend the Royal Military Academy, Sandhurst to train as an Amy Officer.
We are so proud of Hugo's achievement, which is described by the Army Officer Selection Board as "a very significant accomplishment at such a young age". The Board was most impressed by Hugo's leadership potential, which they noted as being of such high quality.
Hugo intends to undertake some work experience (a condition of the Main Board Pass) before taking up his place at Sandhurst.