QCEC 2022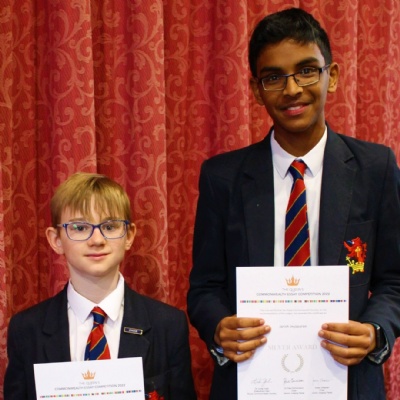 Congratulations to the pupils who entered The Queen's Commonwealth Essay Competition (QCEC) this year. Well done to William (Year 8 ) who achieved a Gold Award, and Jarish (Year 8 ) and Ariq (Year 10 ) who both achieved Silver Awards, for their fantastic achievements.
The QCEC is the world's oldest international writing competition for schools and has been delivered by the Royal Commonwealth Society since 1883. It seeks to foster an empathetic and open-minded world view in the next generation of Commonwealth leaders and offers thousands of young people, from a wide range of backgrounds, the opportunity to make their voices heard on a global platform.
Our pupils wrote on a theme which explored the Commonwealth's values and principles. With the Queen's Platinum Jubilee in mind, they provided reflections on inspirational leadership and the positive impact of commitment towards communities.
We are so proud of the pupils for their hard work, their inspiration and creative writing skills.