Pupils Experience Live Local Jazz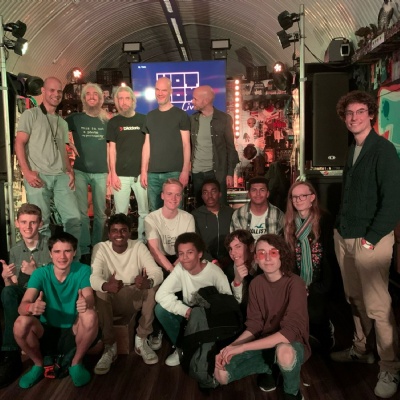 Ten lucky pupils from the GCSE and A Level cohorts at WHSB were able to snap up tickets to a very special evening of live jazz music at the Hot Box in Chelmsford. This trip gave pupils the chance to experience live jazz from some of the very best musicians working today.
Jazz Band, The Fellowship, features world-class saxophonist Zak Barrett, a musician that boys of the School are already familiar with, as leader of the School's Jazz Band. Alongside him was guitarist Guthrie Govan, once named 'Guitarist of the Year' by Guitarist Magazine. Seeing him perform with the rest of the exceptionally talented group was a once-in-a-lifetime opportunity our pupils are sure to remember.
This was an inspirational evening of music for our pupils and we thank Mr Derrick and Mrs Williams for leading this special trip.