Old Westcliffians Spanning Eight Decades Gather for Reunion Dinner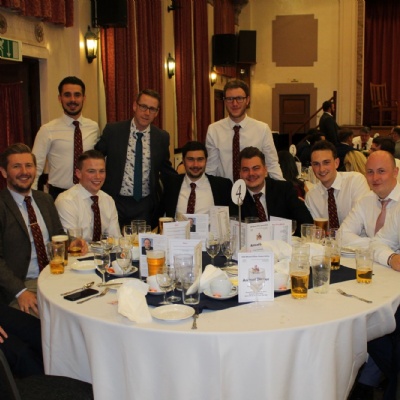 Old Westcliffians Reunion Dinner
Old Westcliffians, past pupils and staff from Westcliff High School for Boys, enjoyed an evening of good company, fine food and reminiscing at their Annual Reunion Dinner held on Friday 6 September 2019. Old boys and girls who attended ranged from 18-year-old recent School leavers to the eldest members well into their 90s and who attended the School in the 1940's.
President of the Old Westcliffian Association and former Southend Councillor, David Norman explained:
"In 1926, former students set up the Old Westcliffian Association to enable them to keep in touch with both the continuing development of the School and each other."
He added: "We are always looking to make contact with past pupils who no longer have a link with the School."
Headmaster Mike Skelly said:
"We thank the Old Westcliffian Association for their continued support for the School. Many Old Westcliffians still live locally, demonstrating the School's strong links with the local community, and whose children, grandchildren and now great-grand children attend the School. As Westcliff High School for Boys approaches its Centenary in 2020, we are delighted to have current pupils who will be fourth generation Old Westcliffians!"
You can join the Old Westcliffian Association and the School's Alumni Community by submitting your details via the School website http://www.whsb.essex.sch.uk/alumni or by contacting Westcliff High School for Boys' Community Development Office on 01702 475443 or community@whsb.essex.sch.uk.