National Choral Success for Westcliff High School for Boys' Student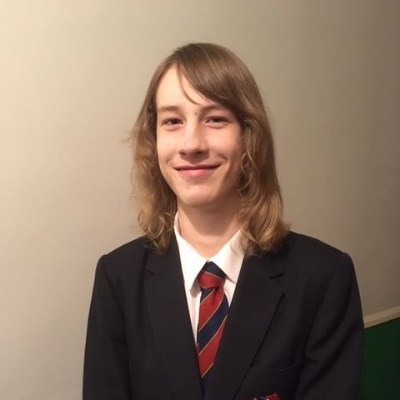 National Choral Success for WHSB Student
Fourteen-year-old Edmund Griffiths, a Year 9 pupil at Westcliff High School for Boys, has been selected to take part in a compositional apprenticeship programme with the internationally renowned choral group, ORA Singers. The group is recognised for its modern approach and is one of the world's foremost commissioners of contemporary choral music, which it performs alongside Renaissance masterpieces in its celebrated concerts and recordings. ORA Singers continues the centuries-long living tradition of choral singing in Britain.
The ORA Singers extra-curricular apprenticeship programme launched for the first time following the group's 2021 national competition for state school students to submit their own choral compositions. Twenty 'ORA Apprentices' will be enrolled on their own scheme of compositional support, led by composer Rory Wainwright Johnston.
Quotes:
Director of Music at Westcliff High School for Boys, Tom Derrick said: "Edmund is a very talented young man and so it is no surprise for us at WHSB to hear of his success. His winning composition is ambitious and exciting: exactly the sort of thing we'd expect from a Westcliff musician. I look forward to hearing the music he makes after he's honed his skills with the ORA programme."
Edmund Griffiths: "When I created the file, expecting it to be used to experiment with harmony, I had no idea it would turn into a piece worthy of a competition entry and I still find myself unable to believe that I am one of twenty selected for the ORA's apprenticeship course which I hope will help me greatly with my musical career."
Edmund Griffiths (the description): "The piece has two main points of influence: the second movement from Grieg's Holberg Suite and the third movement of Beethoven's 14th Piano Sonata: The Moonlight. The way Greig exploits clashes to feed them into suspensions inspired me to write them throughout my piece. The way the Moonlight inspired me was its broad chords and rich harmonies."
Photo:
Edmund Griffiths (above)