National Basketball Success for Westcliff High School for Boys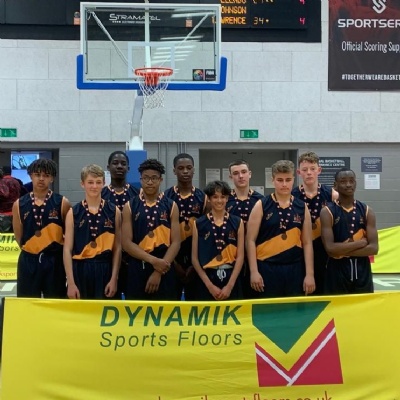 National Basketball Success for WHSB
Year 9 students from Westcliff High School for Boys were pronounced UK National Basketball bronze winners, following a fantastic year of achievement for basketball at the School. The boys team (aged 13-14 years) reached the National Basketball Finals in Manchester, after a 104-78 win against the number one ranked Under 14s side, Woodrush High School. They produced a fine performance against the highly-trained Bristol Metropolitan Academy team in the finals but unfortunately lost out, with Bristol eventually being crowning eventual winners. Our students and staff have been immensely proud of their performances over the course of the full basketball season.
In addition, younger pupils at Westcliff High School for Boys have been successful in three Basketball County semi-finals, resulting in two victories and a hard fought defeat. The Year 7 team (aged 11-12 years) marginally lost a tense final to a well-deserving King John School team, whilst the Year 8 team (aged 12-13 years) were victorious against pupils from Beckett Keys School. The Sixth Form team also delivered a great performance to beat The King John School in the final - this placed them third in the national UK rankings.
Quote:
WHSB Director of Sport, Tom Morrish: "It gives me great pleasure to witness the work ethic and practice that our pupils put in to their sports, with this being rewarded with some great outcomes. Pupils have thoroughly enjoyed their experiences and have taken away some fantastic memories. As a School community we are incredibly proud of this group of boys and their achievement, now being recognised as the third best basketball team in the UK".