MFL Competition Success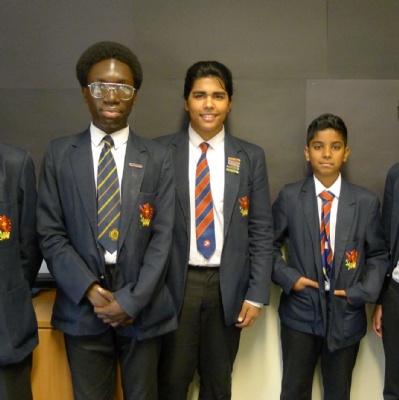 In March 2022, five WHSB pupils entered the Prismatic Jane Eyre Schools Project – creative translation competition, run by the University of Oxford. They were provided with extracts from Jane Eyre and were given the task of writing a poem in any foreign language to capture the essence of the passage from the novel. We are delighted that all the WHSB entries have been selected for inclusion in an anthology: 100 entries in total are being published by the competition organisers. Our MFL poets are the following: Akhil Muddam (Year 8) - one entry in German, untitled
Gavriel Levy (Year 10) - one entry in Spanish, entitled 'De plata' Nathaniel Iews (Year 11) - one entry in Yoruba, entitled 'And the moonlight speaks'
Lakshya Kumar (Year 11) - one entry in Hindi, entitled 'Palace of Love' Hamzah Malji (Year 11) - two entries - French and German, 'The Estate of Vulnerable Hope' (Hamzah wrote the same poem in both languages) The quality of their poems was outstanding, and our pupils thoroughly deserve their success in having their poems chosen for the anthology. We hope to share the poems, with translations, in the next edition of The Westcliff Diary. In the meantime, congratulations to Akhil, Gavriel, Nathaniel, Lakshya and Hamzah! If you are interested in finding out more about the Prismatic Jane Eyre project, here is a link to the website: https://prismaticjaneeyre.org/ . The video introduction by Professor Matthew Reynolds is worth watching: https://www.youtube.com/watch?v=c9AgOc-NF0w .
Ms McKeown Head of MFL
In the photo (from left to right): Hamzah, Nathaniel, Lakshya, Akhil and Gavriel.