House University Challenge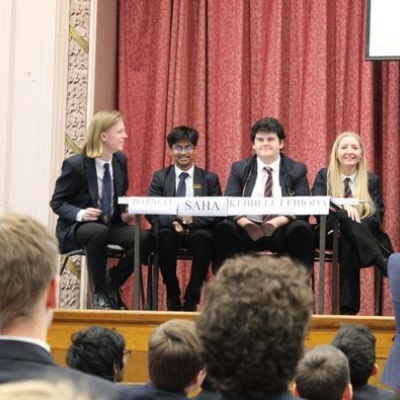 Osprey House and Merlin House have battled in the second semi-final of the House University Challenge. The competition followed the format of the well-known BBC television programme. Merlin House performed admirably and achieved 60 points, but were ultimately beaten by Osprey House with a score of 150 points.
Thank you to all the staff and students who helped to organise this popular event, and to everyone who participated. The final of this House competition will take place on Thursday 23 March, in which Osprey will face Kestrel House. We wish both teams well in the final.