House LEGO Masters Event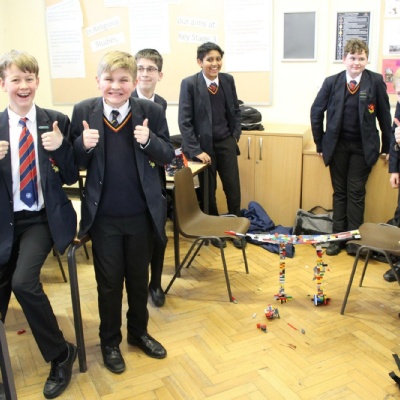 This term, 30 pupils have been open to opportunity through their participation in the House Lego Masters event.
Inspired by the popular television show, the pupils have been collaborative and supportive in designing and building a bridge between two classroom chairs spaced 80 centimetres apart. Pupils had 30 minutes to plan and build their bridge and were judged on creativity (the story behind their build), the design of the bridge and its strength. After the 30 minutes, pupils placed exercise books, one by one, onto the centre of their build to test its resilience.
Congratulations to all pupils who participated.