Geography and Geology Field Trips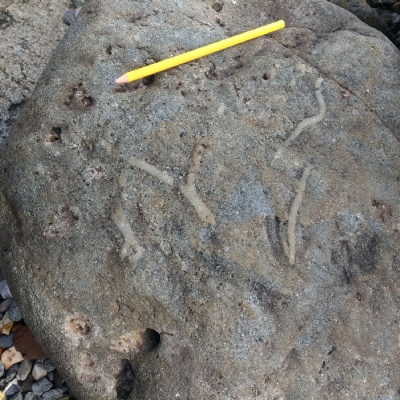 This October saw Year 11 Geography and Lower Sixth Geology students, together with accompanying staff, undertake field trips to Walton-on-the-Naze and Folkestone respectively, to develop their skills, knowledge and understanding of their chosen subjects. Year 11 Geography GCSE students visited the beach at the North Essex seaside town of Walton-on-the-Naze. This highly anticipated part of their coursework involved undertaking field work investigations into erosion and ways to protect the coast.
Students were able to practise their data collection skills (conducting beach profile surveys, environmental quality assessments and sand depth measurements) and improve their presentation and analytical skills. This trip has been run for many years by the Geography Department and helps to consolidate and extend the appreciation of the dynamic nature of coastal environments and the impact that physical processes can have upon coastal communities.
The students on both days were enthusiastic and diligent and it was fantastic to bring classroom learning to life in the field, especially walking along the £1.2m Crag Walk sea defence. In Folkestone on the South coast, Lower Sixth Geology students spent a day studying the coastline in and around the local area. The aim of the trip was to introduce first year A Level Geologists to field techniques with a view to describing and identifying the Folkestone Beds, Gault Clay, and Chalk. It was pleasing to see so many of the students hunting for fossil specimens to bring back to School to study and interpret. The work carried out on the day will be studied in their A level course work to support the students' learning and understanding.
These were clearly inspiring trips, with our thanks to Mr Marlow, Mr Cooper and their colleagues.