Generous Charity Donations Made at Westcliff High School for Boys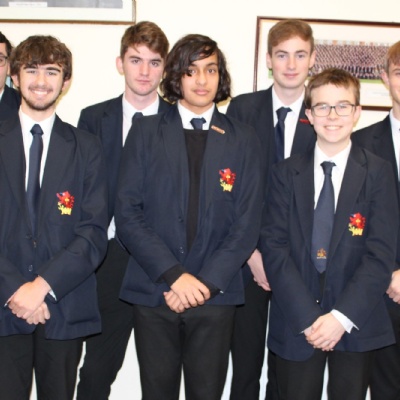 Generous Charity Donations Made at WHSB
A group of socially conscious and kind hearted Year 12 (16-17 years old) students at Westcliff High School for Boys, actively supported and raised funds for not only their own Young Enterprise product idea, but also gave a percentage of their fundraising campaign to another school student, Max Allsopp, who is independently growing a full beard on behalf of the Movember campaign.

The Movember Foundation promotes men's mental and physical health issues on an annual basis and, to date, has raised $837 million for 1,200 projects in over 20 countries. It encourages peer-to-peer fundraising and awareness that uses the moustache as its symbol, primarily focusing on prostate cancer, testicular cancer, men's mental health and suicide prevention awareness.

WHSB sixth form student, Max Allsopp, has already raised more than £200 for the campaign by reaching out on Social Media, as well as the generous contribution from WHSB Team Fluid, following their Young Enterprise Cake Sale fundraisng event.
Quotes:
Max Allsopp, Year 12 student: "I feel men's mental and physical health is sometimes overlooked, so I want to raise awareness of the issues by supporting men who need this help the most, with the money I have raised".
Nick Kersch-Hunt, CEO of Young Enterprise Team Fluid: "Our Young Enterprise team aimed to raise much-needed funds for our product launch that we wish to take to the general market in 2020, but equally, coming from an all boys school, we all realised the importance of supporting Max and the Movember campaign".