Entrepreneurial Students Raising Funds for their Children's Mathematics Based Card Game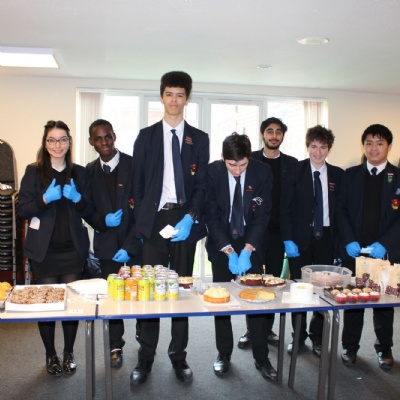 Entrepreneurial Students Raising Funds for their Children's Mathematics Based Card Game
A team of Lower Sixth Students from Westcliff High School for Boys arranged and executed a magnificent fund-raising cake sale at the School. Home-baked goods filled the tables and every last crumb was purchased and devoured!
After all costs were taken in to account, Team Zenith, part of the Young Enterprise Company Programme, raised nearly £300 which they will now invest in producing a mathematical card game for children. Subsequently, this game will be launched for the general public to purchase in the coming weeks. If an individual or company wishes to offer support or sponsorship, or to find out more, please contact wellern@whsb.essex.sch.uk for further information.
Photo:
Young Enterprise Team Zenith students
Quotes:
Nicki Weller, WHSB Careers Adviser: "These entrepreneurial students continued their efforts with great focus and determination, despite the interruption of an unexpected fire drill which shortened the time they had available to sell their goods. The students still managed to raise a significant amount of money which will go towards progressing the launch of their mathematical card game for children.
Mike Skelly, Headmaster: "The students have demonstrated great innovation in planning a product which is both fun and educational for children, and in raising funds to secure the means to begin developing the mathematical card game. I am proud of their achievements and wish them every success with their exciting product.