Duke of Edinburgh Silver Award Peak District Visit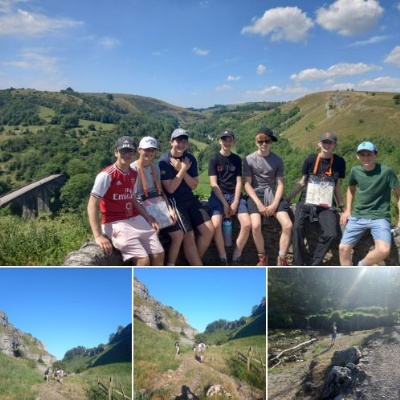 Students participating in the Duke of Edinburgh Silver Award ventured to the Peak District in June for what was their hardest challenge yet.
Following their Practice Expedition in the South Downs, which is ideal terrain to bridge from flat Danbury to hilly Derbyshire, they travelled to the White Peak, near Monyash, for their Assessment.
The five groups were not only challenged by the terrain, significantly hillier than anything they had encountered before, but also the overly warm weather. Despite these challenges, all participants completed the expedition with minimal issues, other than some slow walking to accommodate breaks.
Participants must now complete the remaining three sections (Physical, Skills and Volunteering) to achieve the Award. Well done to all the students involved and our thanks to Mr Tresidder and other staff who continue to support the students through this fantastic programme.