Annual CCF Passing Off Parade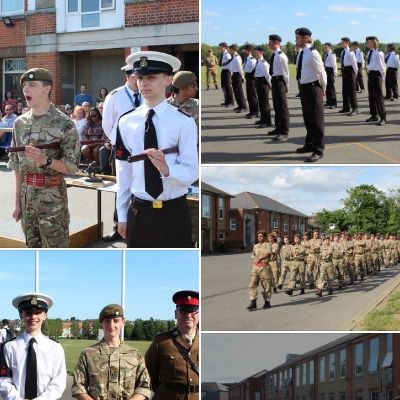 Our annual CCF Passing Off Parade took place last Thursday, with many parents and friends attending to watch the parade and celebrate the awards and promotions given to some of the cadets for their service and achievements this academic year.
This was a wonderful event and we are so proud of all our cadets in the Army, Navy and RAF Sections. We would like to thank Mr Bleakley (Contingent Commander), Mr Sell (Senior Staff Instructor) and all the staff involved in the CCF for their tremendous support for the cadets throughout this year.