An Ardèche Adventure!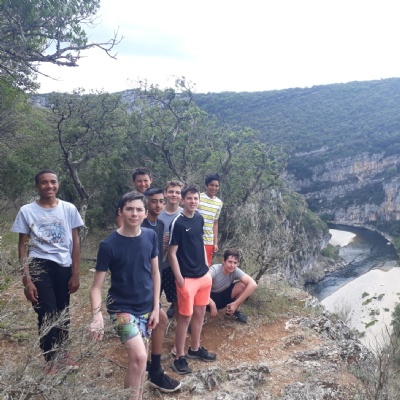 During the May half term break, a group of 40 pupils and four staff from Westcliff High School for Boys set off on what turned out to be an action-packed adventure week in the Ardèche region of south-eastern France.
In addition to rock-climbing and high rope walking, the boys, aged between 12 and 15, together with accompanying teachers, embarked on a two-day Ardèche River expedition with an overnight stay in a bivouac. Another day was spent exploring underground rock formations in the famous, pre-historic Orgnac Caves, one of the region's most visited attractions.
Back at the campsite, a private tented village, pupils enjoyed sports and team-building activities. These included volleyball, swimming, archery and an inter-camp 'Olympics' event.
Trip Leader and Physics Teacher Harry Tresidder said:
This summer adventure trip was a tremendous success and enjoyed by all those who participated. There was a great balance of activities involving a combination of challenging physical experiences with good old fashioned fun. A good time was had by all!