Aiming for Success Again at National Schools Athletics Final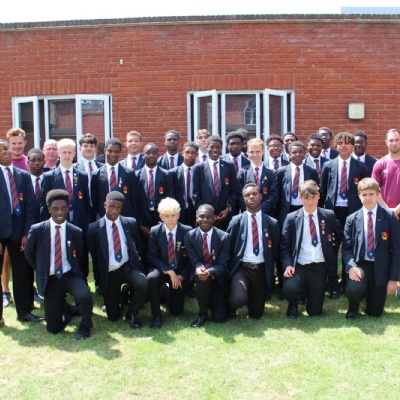 Westcliff High School for Boys' Athletics squad travel to the English Schools' Athletic Association Track & Field Cup Final taking place in Chelmsford this weekend in their bid to win the champions title and coveted cup.
Saturday's competition will be the culmination of an extremely busy season of athletics which has seen WHSB's athletes triumph in both track and field events. The School community are now celebrating as their Junior and Intermediate athletes have qualified for yet another consecutive year for a place in the National Final on 6 July.
Qualifying for the Regional 'A' Final back in June was no mean feat as East Anglia is a notoriously strong area. The WHSB teams had to refocus and perform on a day where the weather conditions were less than favourable. Despite the rain, the Junior Boys Teams performed excellently scoring 569 points, winning the Regional Final and their place in the National Final. The Intermediate Boys also performed impressively, scoring 541 points and finishing third, again earning a place in the National Final.
The teams' performance at the final has been supported by local firm, Planet Leasing, who have generously agreed to purchase commemorative T-shirts for the teams.
Tom Morrish, Director of Sport said:
"Both teams have performed excellently so far, continuing to train and giving themselves the best chance of maximising their potential at the National Final. Whatever happens on Saturday the pupils have been outstanding ambassadors for the School and their dedication and effort is recognised. We are very proud of them."