A Level Results 2019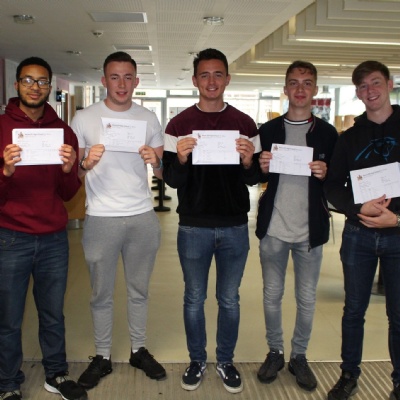 It has been a splendid year for A Level results at Westcliff High School for Boys with 14% of entries graded A* and 45% of all entries graded A* or A.
In addition, a remarkable 75% of all entries were graded A*, A or B. Eight students have obtained Oxbridge places and many others will be undertaking courses at prestigious Russell Group Universities.
There were many superb individual performances, with a number of students getting three or more A* grades, including Victor Popoola and Ignacio Ayerbe who secured 4 A* grades. Victor will be heading off to study Medicine at the University of Oxford. There are also many more delighted students who have achieved the necessary grades for their first-choice university.
Headmaster Mike Skelly said:
"We are proud of the excellent academic results achieved by our students year after year. As always, I congratulate them and the hard working staff at WHSB who have taught them. I wish this year's leavers and their contemporaries in other schools every success for their future chosen paths."